Our Partners and Supporters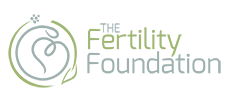 The Fertility Foundation - One of the UK's most respected Fertility Charities
The Fertility Foundation is an established and recognised UK Charity that aims to provide support and help to individuals and couples with advice, information and ultimately and ultimately, practical assistance in accessing fertility treatment. They appreciate the assistance needed on an individual's journey is as unique as they are. The Fertility Foundation was created due to the overwhelming desire to help as many people as they could to either start or extend their Family.
With the NHS Funding cuts showing no signs of abatement, they have created a fund to provide financial assistance to individuals and couples who are struggling to afford treatment. This is why TFMC is honoured to be partnering with The Fertility Foundation to make Infertility treatment more affordable and thereby more accessible and give access to all their members at our discounted prices.     
From finding a sperm or an egg donor to the challenges of our outdated legal system surrounding surrogacy same-sex couples and individuals also struggle with the same challenges of infertility The Fertility Foundation is there to support. They are more than just a Charity that provides IVF funding they also run educational events across the UK.
Diana and Jacqui are Consultant Nurse Sonographers and Directors of Cherish-UK.  They specialise in Gynaecology, Fertility and Pregnancy and both worked for the NHS for 30 years. They recognised a gap in care and decided to start trading as Cherish-UK in April 2011. Since opening the Cherish-UK team have helped hundreds of clients during their fertility journey.  They pride themselves on their professional, efficient and hassle free service which aids clients treatment requirements.  Many clinics abroad and in the UK recommend Cherish-UK to their patients as they recognise the high-quality service which is provided.
We support your right to start or grow your Family by making your Fertility Medication costs affordable.
Let us Partner with you on your Fertility Journey to success by saving you money on every Cycle.